THE EAST MEETS THE WEST
Here in Andalousia, the orient meets the western world. After 700 years of arabic domination, vestiges remain...
These photos were taken over a 36 hours stay in Sevilla and Cordoba.
I try to show the different cultural influences.
The modern architecture in Sevilla (congress center), the Great Mosque and Alcazar in Cordoba and the cathedral and Alcazar in Sevilla.
A thought for the victims of Madrid (the 11th of March 2004) at the Plaza de Espana.
These photos were taken with a digital camera, the full frames are shown with no computer modifications.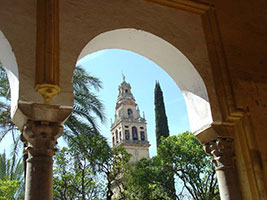 All rights reserved