AEGEAN APOCALYPSE
It was early Saturday morning the 5th of June 2010 in Mykonos. We were awakened by thunder and lightning and very heavy rain. It didn't stop raining until 6 o'clock at night.
For the local people, the storm was the strongest and longest in living memory in the month of June. It was historical. I went to town at 7 pm and these are the photos I took.
It seemed like an apocalyptic vision.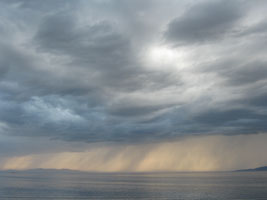 All rights reserved