CARNIVAL 2011
I had a lot of luck this year. I stayed in Venice for the lat six days of the Carnival and the weather was wonderful. It seemed that until the day I came the weather was cold with rain and snow !!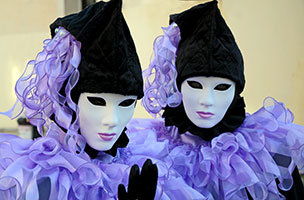 YURI ET CLAUDIA, CARNIVAL 2011
Jürg et Claudia Frei are Swiss German friends of mine who have been living in Mykonos, Greece for 12 years. This was the first time they came to the Carnival. I took pictures of them and the canals during their gondola ride. The photos 40 to 81 were some of the photos taken by Jürg during his stay in Venice.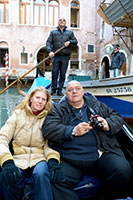 All rights reserved