CARNIVAL 2012
2012 was a very good year with many original costumes and the weather was very mild.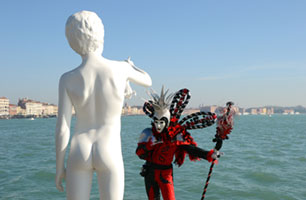 LOULOU
This year Loulou had several costumes and one of them was used by a friend?.
There are also some photos of the daughter of a friend of Pierre
who the husband of my webmaster Françoise
LES INEFFABLES - CARNIVAL 2012
This year some children came with costumes and quite a few of the "Ineffables" wore traditional Venitian carnival costumes.
Marisa Herrero was a nurse in the University Hospitals Of Geneva . I have known her for 20 years . Here are a few examples of her view of the Carnival 2012.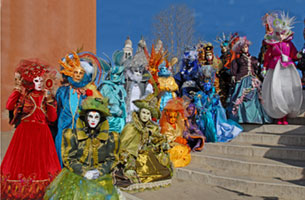 All rights reserved