CONCERT "MEMORIES OF A JOURNEY"

Alex Papadiamantis

Alex played the melodies form his album "Memories of a Journey'.
The concert was held at the Archeological Space of Dionysos
on the outskirts of Athens.
His group consisted of electric violin, cello, electric bass, drums
and synthetizer.
They also played compositions of Stamatis Spanoudakis,
Vangelis and Chris Spheeris.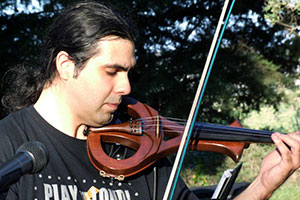 All rights reserved