STAM AT THE ROYAL ALBERT HALL, LONDON
His dream came true on the 8th of April 2006. He played his music with the 50 strong Royal Philharmonic Concert Orchestra and choir (100 singers), under the direction of William Relton.
These are photos of the concert and the rehearsals at the Henry Wood Hall, London.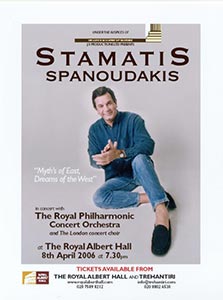 All rights reserved