MYKONOS IN MONOCHROME

For 15 years, I have been photographing Mykonos on colour slide film.
I decided to do some black and white work using a digital camera.
The majority of the photos were taken in in B/W directly in the camera so that I could see the final result (not all pictures go well in B/W).
A few pictures in colour were adjusted with the computer.
Some new colour photos have also been added to the "Greek Dream" under "Greece" and "Cats".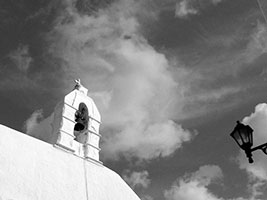 All rights reserved