ALEXANDROS 11 : The paths you never walked.

Stamatis Spanoudakis
It has been four years since "Brides". The last album of Stamatis Spanoudakis. Alexandros 11 has been well worth waiting for.
Here is an English version "loosely" translated from Greek of a part of the text used on the album's jacket. The translations of titles engage only myself and may not be the same as those of the author.

Titles
1. Paths you didn't walk
2. Path of dreams
3. Path of springtime
4. Path of flowers
5. Byzantine Path
6. Path of Fire
7. The silk path ( road)
8. Secret path
10. Path of the soul
11. Your own path
12. Paths you didn't walk
13. Path of Springtime (live)

Fourteen years after his first Alexandros album "the myth of the East meets the dream of the West".( An album that still sells today with an undiminished and constant rhythm). Stamatis Spanoudakis now presents us with the new disk "Alexandros 11 : The Paths you didn't walk". Here Stamatis Spanoudakis has composed and orchestrated for the National Symphony Orchestra of the ERT (Greek National TV) under the direction of Andreas Pylarinos and the ERT choir led by Antonis Kontogiorgiou.. Together with them are Stelios Petrakis (Lyra) and Aourelia Despotidou (violin). A different kind of disc with intense fragrances of springtime and of the East: A disc that represented our country (Greece) in Beijing in October 2007 in the run up to the Olympic games in August 2008. This is the second time he has dedicated an album to his hero but this time taking him along paths that he didn't walk.
The album can be obtained from www.lyra.gr ( website only in Greek) and also through www.studio52.gr ( website also in English) and any record store when you are in Greece.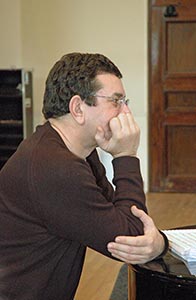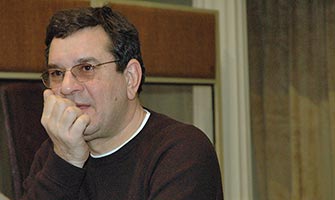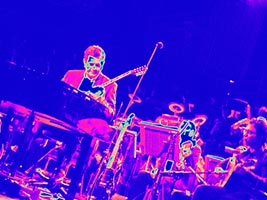 All rights reserved