VENICE
Besides Carnival the city of Venice itself, with it's canals, bridges, gondolas and the "laguna", with glassblowing in Murano, and brightly coloured fishermen's houses in Burano makes people dream. Take a ook now and again for new photos and if you have the blues listen to "Rondo Veneziano" and why not Vivaldi.

Rondo Veneziano can be found at www.rondo-veneziano.com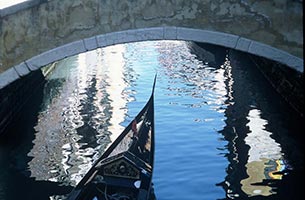 Every time I go to Venice I always photograph the reflections in the water. It is always a pleasure because every photo is different.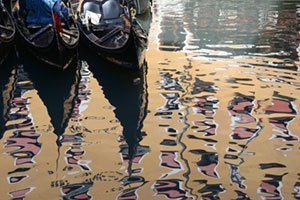 AUTOMN IN VENICE in October 2005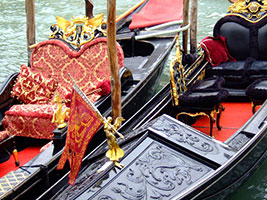 THE EXTRAORDINARY COLOUR OF THE VENITIAN SKY
Sirocco wind from Africa.
21th february 2004
This photos have not been falsified.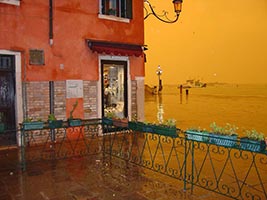 This time we are in Burano, an island of fishermen near to Venice full of colour.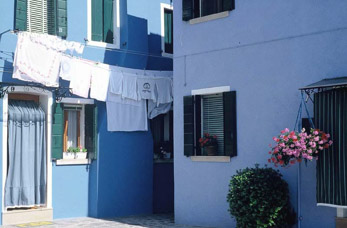 MORE OF BURANO
There are already some photos of Burano on my website but as most of the houses were re-painted in 2005, I decided to take another series.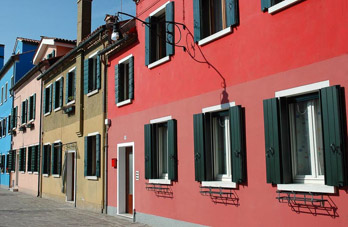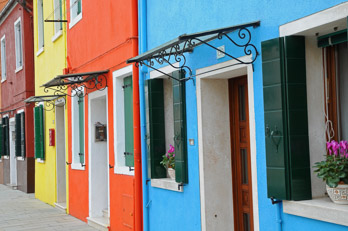 All rights reserved